On November 5th a rockslide damaged the Potash Branch in Grand County - and pictures can be found at the KSL.com article here:
Massive rockslide damages rail, road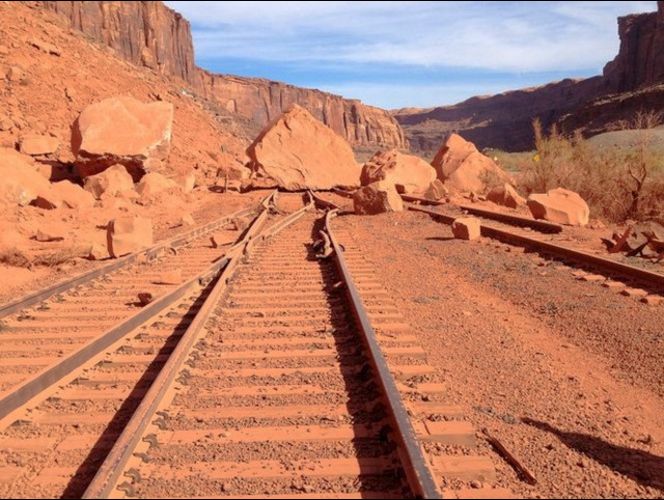 Above, courtesy Moab Times-Independent; below, courtesy Intrepid Potash Inc.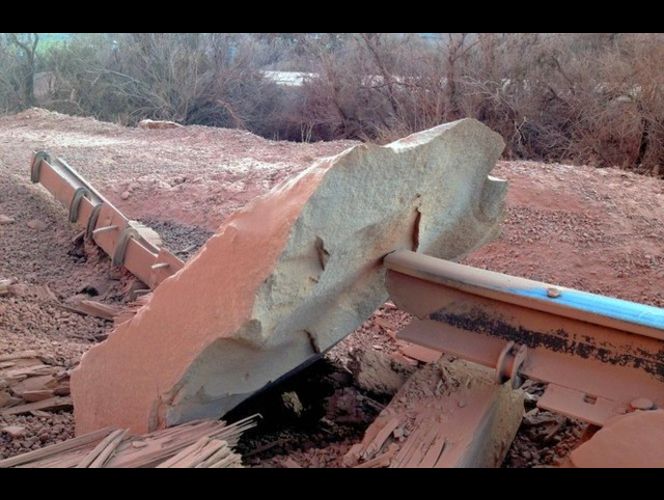 The rockslide effectively disrupted this weekend's outbound potash shipment. According to the article, repairs should be completed this Monday (November 19).