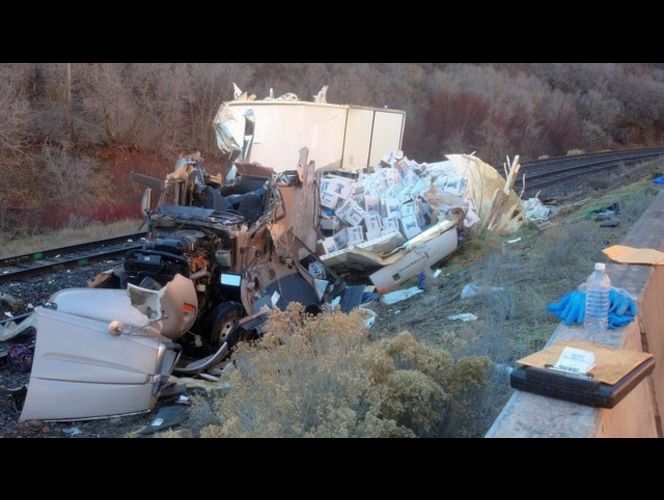 KSL.com reports:
"SPANISH FORK — Three people were hospitalized Thursday after a semitrailer hauling apples rolled off of U.S. 6 in Spanish Fork Canyon.
"The accident occurred about 10:25 a.m. when the tractor-trailer rolled over the jersey barrier and down onto Union Pacific railroad tracks below. All three passengers in the cab of the truck were ejected, said Utah Highway Patrol Cpl. Rich Nielson.
"One passenger was flown by medical helicopter and two others were taken by ambulance to hospitals.
"Troopers believe speed was a factor in the crash, Nielson said. Investigators were still trying to determine if any of the occupants were wearing seatbelts.
"Union Pacific shut down all train traffic in the area because the wreckage was sitting atop the rails on a line that runs parallel to the highway. The accident also split the trailer open and cartons of apples were littered throughout the crash site.
"U.S. 6 was restricted to one lane in each direction."
Source article here